Dom Perignon & Sugarfina Cheers Candy Box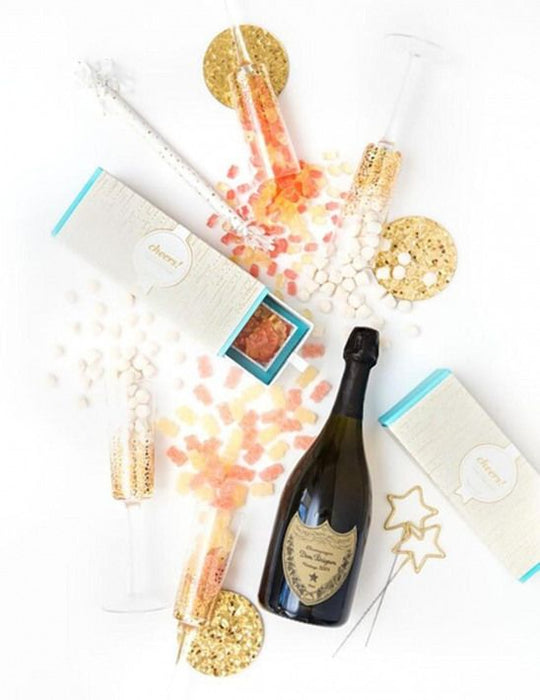 Dom Perignon & Sugarfina Cheers Candy Box
Original price
$359.95
-
Original price
$359.95
Celebrate in style with this toast-worthy collection of favorite sugarfina sweets. Champagne Bears®, Champagne Bubbles and Bubbly Bears® are each displayed in their own Lucite® compartment within a reusable, magnetic-closure gift box that comes paired with a detailed tasting menu.
Dom Perignon 
Dom Pérignon only creates vintage wines; it is an absolute commitment. Only the best grapes from the most exceptional years are used, making each vintage distinct. It is the perfect embodiment of the Power of Creation - an act of creation that elevates the mind and enlightens the world.
On the Nose:
The luminous sweetness of tropical fruit - green mango, melon, pineapple - instantly shines. It then cedes to more temperate notes, the tingle of orange zest, the mist of a mandarin orange.
The wine breathes, revealing its freshness. The bloom after the rain. A tactile sensation of peony, jasmine and lilac.